Work with me
Imagine an energized, more grounded, more resilient and relaxed version of yourself.
I decided to become a National Board Certified Health and Wellness Coach, a Certified Behavior Change Specialist and a Functional Diagnostic Nutrition Practitioner because I knew that my patients and clients deserved a more organized, holistic and personalized approach. I knew I could cut through the clutter and find the answers that they needed so they could finally feel like themselves again.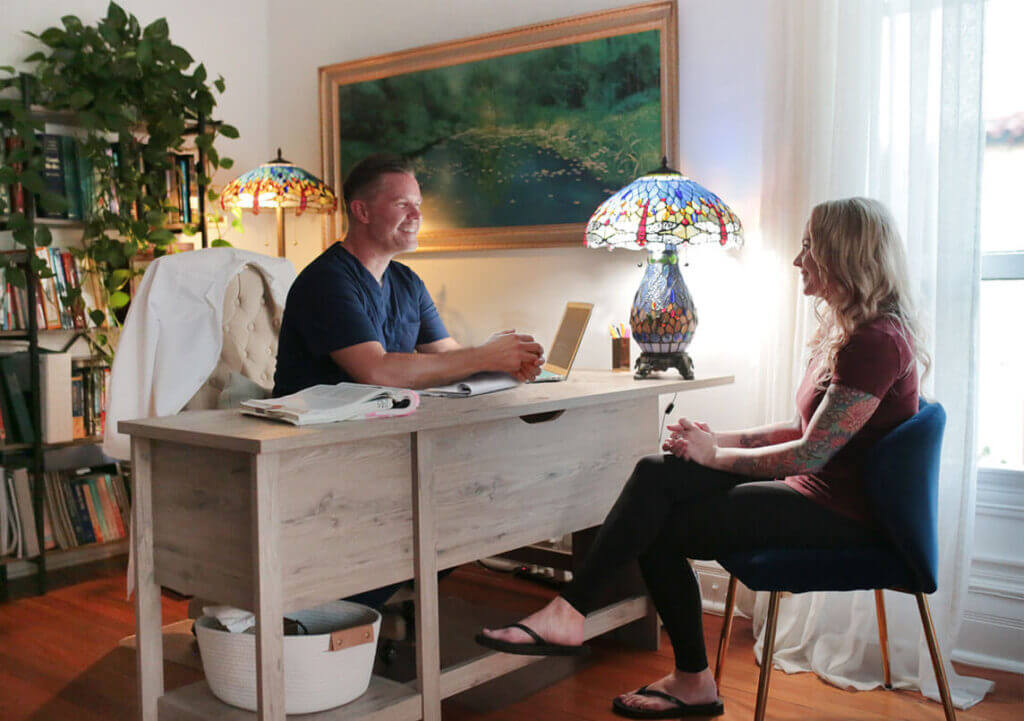 My coaching programs are specifically designed for women's health and mental wellness because I see physical pain, burnout and exhaustion on a daily basis in my practice. I saw the health effects of stress and overwhelm in my own mother, as well.
Frankly, I am sick and tired of women's health issues simply being dismissed as "hormones" or part of "getting older." Most women are constantly putting the needs of others before their own and they only seek me out once an imminent or actual breakdown looms.
Enough is enough
Here is the good news: there is nothing wrong with you and it is not your fault (read that again). We live in a culture that views putting our own needs first as selfish – when, in reality, I can't think of a better way to show love and care for those around you than by first ensuring that your own cup is full.
Being constantly on the go, overachieving and questing for perfectionism is simply not sustainable. Being "busy" is seen as a status symbol and pain is seen as a badge of courage. But our bodies never have the chance to properly heal, calm down and restore. And let's face it: most of the stressors in our outside world aren't going to magically disappear.
Each of us must take personal responsibility for our own mental and physical health. A trusted expert can not only get you started but also shine a light along the path to show you the way.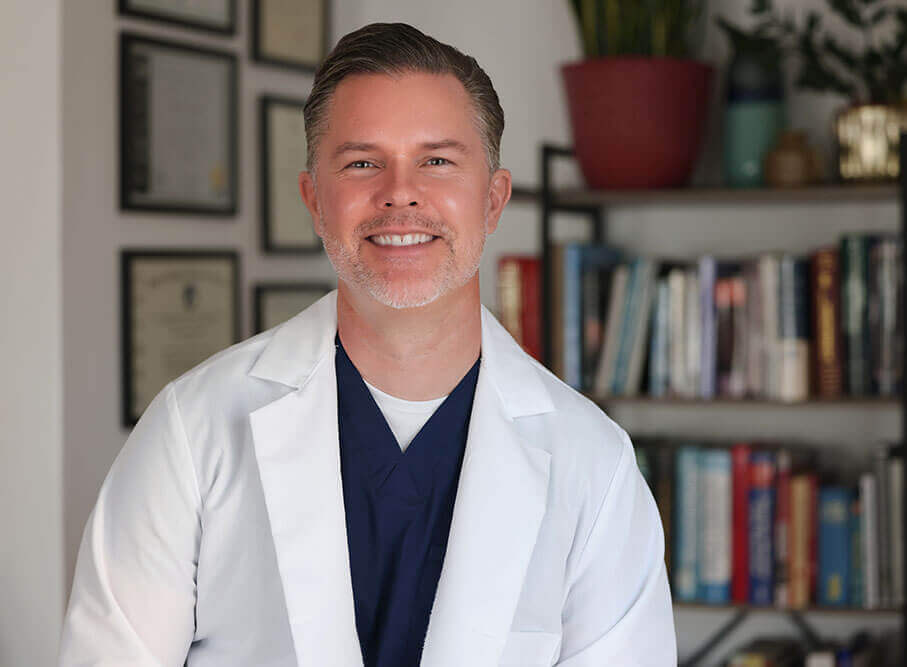 That's where I come in.
I can be your partner in your journey to break the cycle of pain, anxiety, burnout and overwhelm. I invite you to book a discovery call with me. Join the thousands of other patients and clients I have had the privilege to work with over the years and begin your life of resiliency, freedom and joy.
Does what I offer resonate with you?
Are you fed up with the cycle of trial and error or being dismissed by other practitioners?
Are you ready to find yourself again and claim your calm?
If that's a "YES!", then I am here to support you.
Sign up here for your complimentary Discovery Call.
My signature approach can help you

For programs to truly work with your best interest at heart, they must provide the right plan and system, support and accountability. I use coaching, personal and professional experience as well as functional medicine principles combined with a multi-layered approach so you can maximize your genetic potential. Together, we will:
Address your physical body to get to the core of the pain
Cultivate a supportive mindset to lessen anxiety and feel in control
Help you discover how to read your body and give it exactly what it needs to prevent future pain cycles and anxiety spirals
As your coach, I am with you every step of the way. We'll draw on my own expertise and the collective wisdom of thousands of clients just like you.
You will learn tools to reach a level of ultimate well-being and lasting resiliency that you can apply to all aspects of your life for the long term.
My programs give you a variety of duration and price options including a la carte lab choices so we can determine the best fit for you.
Health is a relationship between body, mind and spirit. If you are tired of feeling exhausted, overwhelmed, burnt out and in pain, then I would love to chat. Let's determine whether I provide the solutions to the questions you've been asking.