I work one-on-one with patients who are committed to putting their own needs first by investing in their health and making their wellness goals a priority. My role is to assist you in co-creating a life of health, happiness and resiliency.
Functional Medicine
Functional Medicine is a science-based holistic approach to wellness. I incorporate targeted lab work using only the most reputable providers to address your health and wellness goals. I then consult with you one-on-one to review results via a telehealth session.
I offer initial consultations that include a results review and recommended lifestyle enhancements, nutritional coaching and nutrient supplementation if necessary. Together we co-create an integrative and personalized treatment plan that makes sense for your life, health goals and capacity for change.
Functional medicine appointment fees do not include the cost of lab work or supplements. This is an a la carte offering addressing one targeted lab or health concern at a time. Learn more about a la carte functional medicine.
If you are interested in a more holistic and long-term approach that includes multiple labs and supplementation, The Resiliency Academy might be right for you.
Listed rates reflect card payment. Exclusive rates are available when paying via cash, check or payment app. Please contact me for details.
Functional Medicine Can Help You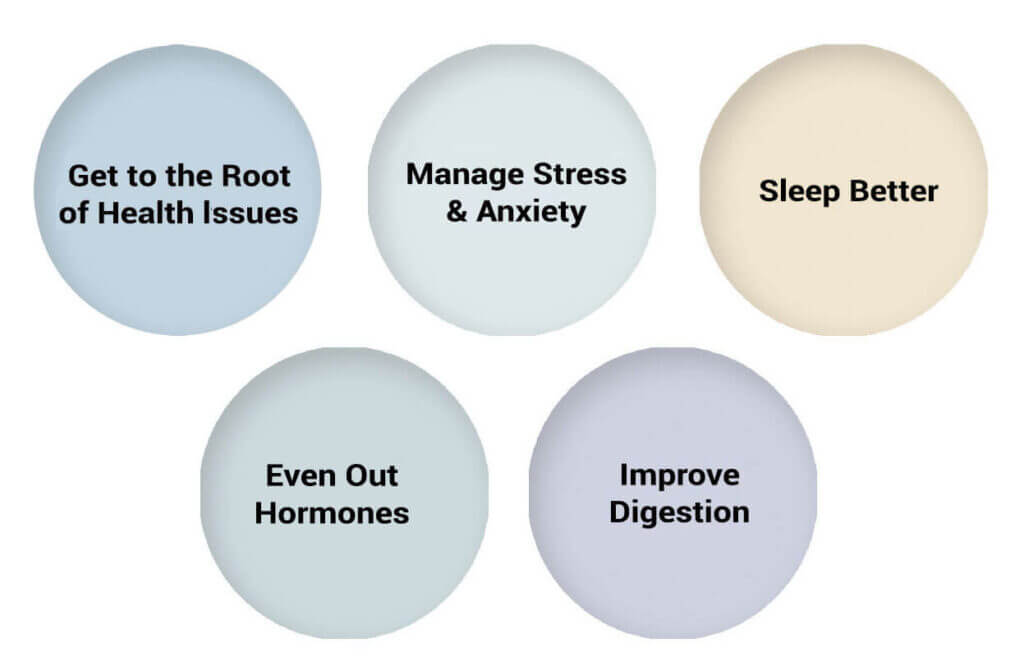 Functional Medicine Offerings
Functional Medicine
Complimentary Consultation
30 min.
Functional Medicine
Consultation and Lab Review
90 min. | $225
Functional Medicine
Follow-Up
45 min. | $140
Functional Medicine
Follow-Up
30 min. | $90
Related Offerings
Vitamin & Supplement
Consultation
75 min. | $120
Chinese Herbal
Consultation
75 min. | $120
What Questions Do You Have?
Direct Message for
Quick Questions with Quick Answers
15 Minute Complimentary
Functional Medicine Consultation

Learn More About Functional Medicine
Slide 1
The Functional Medicine Process
My goal is to keep things simple, fun and easy for you to implement. Here is how the process works:
1. Book a complimentary consultation
2. Fill out the medical intake form if you decide this is right for you
3. I order the lab and it is sent directly to your home to be completed there
4. You send your test kit with payment to the lab via UPS or FedEx
5. I analyze the results and create a treatment plan
6. We meet to review results and make a plan for going forward
7. I connect you with the appropriate resources to address your lab findings
8. We continue to work together in the future to fine-tune as needed
Slide 2
I use only the most reputable lab companies available and enjoy working relationships with doctors and physicians at these companies. Once I have your lab results, I meet with the lab to review the findings and check my work.
Lab companies that I use include (but are not limited to):
Precision Analytics
For hormone and adrenal testing
Genova Diagnostics
For stool, metabolic and food sensitivity
Real Patients,
Real Results

Aside from his stellar bedside manner, professionalism and deep knowledge, it's Riley's humility that most impresses me. Even more, his knowledge of anatomy, pharmacology and Western medicine is profound and I am convinced this makes him an even better acupuncturist and herbalist.
-A.D.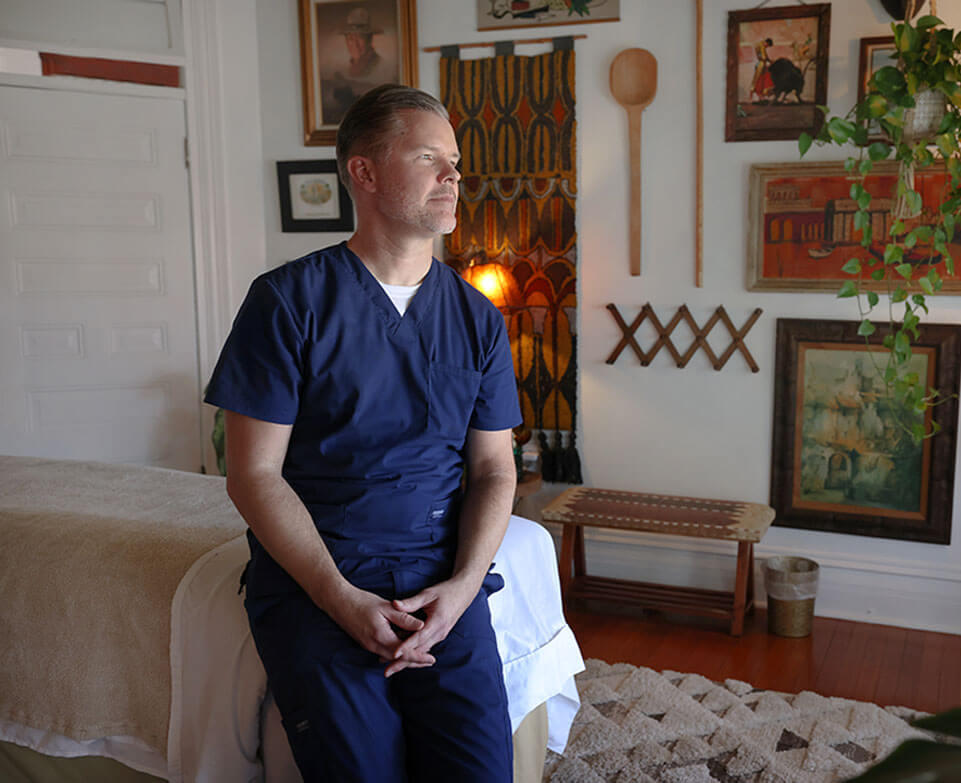 Let's Get to Know Each Other Better
I work hard to embody the concept of "beginner's mind" at every patient visit. I consciously check my ego at the door and keep an open mind. Each patient is unique and every health concern is unique to each patient.
The work I do requires the ability to see each patient as their own person. I could treat ten patients in one day for stress and anxiety, but that does not mean I address each patient and their symptoms the same way.
The work I do is not about cookie-cutter prescriptions or recommendations. All therapies and treatment plans are created with the individual in mind. I also consider all aspects of their lives, from work and home life, fitness level, eating habits, time, budget and more.
While I am able to treat most concerns involving orthopedics, mental health and internal medicine, there are always questions for which I may not have the answers. I am fortunate to work closely with a team of medical doctors, psychotherapists, physical therapists, personal trainers, chiropractors, naturopaths, massage therapists and many others. This allows me the freedom and flexibility to get you the results you deserve if something is out of my scope, or if additional therapies are required to help you feel like yourself again.
It really does take a village! Who is in your own support network?