I work one-on-one with patients who are committed to putting their own needs first by investing in their health and making their wellness goals a priority. My role is to assist you in co-creating a life of health, happiness and resiliency.
Vitamin & Supplement Consultation
I am passionate about making health and wellness both easy to understand and simple to implement for my patients. While getting all nutrients from whole food sources is ideal, that is rarely possible due to our busy lives. It is common for patients to be taking too many of the wrong kinds of supplements that do not meet the specific needs of their bodies.
We'll work together to co-create an action plan to streamline supplements and finally connect with the right products to help you feel like yourself again. I recommend only the highest-quality, pharmaceutical-grade products which will ultimately save you both time and money.
After a thorough telehealth intake and discussion, you are welcome to seek out recommended products on your own. For your convenience, I can also connect you to exclusive practitioner discounts and convenient online shopping access.*
To help patients make the most of their food choices, this service also includes complimentary access to a specialized meal planning app. No matter what your dietary preferences are, I can share programs with you that provide shopping lists, recipes and tracking options to support your journey.
*I am not in the business of recommending supplements. Therefore, to remove any incentive on my part to prescribe unnecessary vitamins, minerals or supplements, all commissions earned are automatically donated to the San Diego Humane Society to help animals in our community.
Listed rates reflect card payment. Exclusive rates are available when paying via cash, check or payment app. Please contact me for details.
A Vitamin & Supplement Consultation Can Help You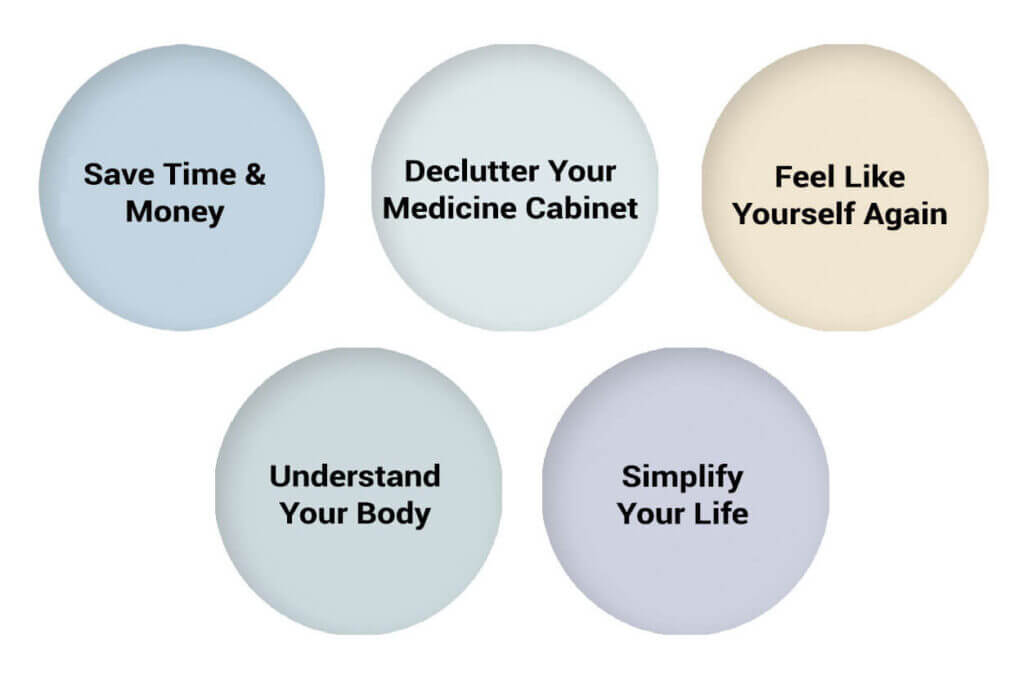 Vitamin & Supplement Consultation Offerings
Vitamin and Supplement Consultation
60 min. | $120
Related Offerings
Functional Medicine
Consultation & Lab Review
90 min. | $225
Chinese Herbal
Consultation
60 min. | $120
Stress & Anxiety Coaching Package
6 Session Package | $500
What Questions Do You Have?
Direct Message for
Quick Questions with Quick Answers
15 Minute Complimentary
Consultation

Vitamin & Supplement Consultation
Slide 1
Vitamin & Supplement Consultation
My goal is to enhance my patients' lives with private access to the highest-quality pharmaceutical-grade products possible. To ensure that I am not incentivized to over-prescribe products, all commissions on supplement sales are automatically donated to the San Diego Humane Society.
Slide 2
There are so many products on the market today that many people require the help of a qualified practitioner to sort through the hype. For the benefit of my patients, I share exclusive and discounted practitioner access to the highest-quality products available from the following labs:
• Designs for Health
• Thorne
• Apex Energetics
• Xymogen
• Pure Encapsulations
• And many more!
Slide 3
The ideal, of course, is food-based nutrition rather than relying on supplementation – but even if our eating habits were flawless, we would still have to fill in some gaps. And it's hard to keep up with specific meal plans to address our unique health issues.
To help make it easier for you, I include complimentary access to Well World, a meal-planning app that provides recipes, shopping lists, tracking options and so much more. Some of the many options include:
• Adrenal Support
• Anti-Candida
• Autoimmune Reset
• Cardiometabolic Support
• Elimination Diets
• GERD Support
• Mediterranean
• DASH Diet
• Immune Support
Real Patients,
Real Results

I realized right away why Dr. Riley is in such demand when I came in needing answers to a tough health issue and his honest answer was "I don't know." Most healthcare providers don't dare admit it when they're stumped. After our appointment, he continued to research my issue and reported back to me in plain, simple language. He even helped me finally find the correct provider that could help me after all these years. That level of humility, professionalism and care is nearly impossible to find. Thank you, Riley.
-N.B.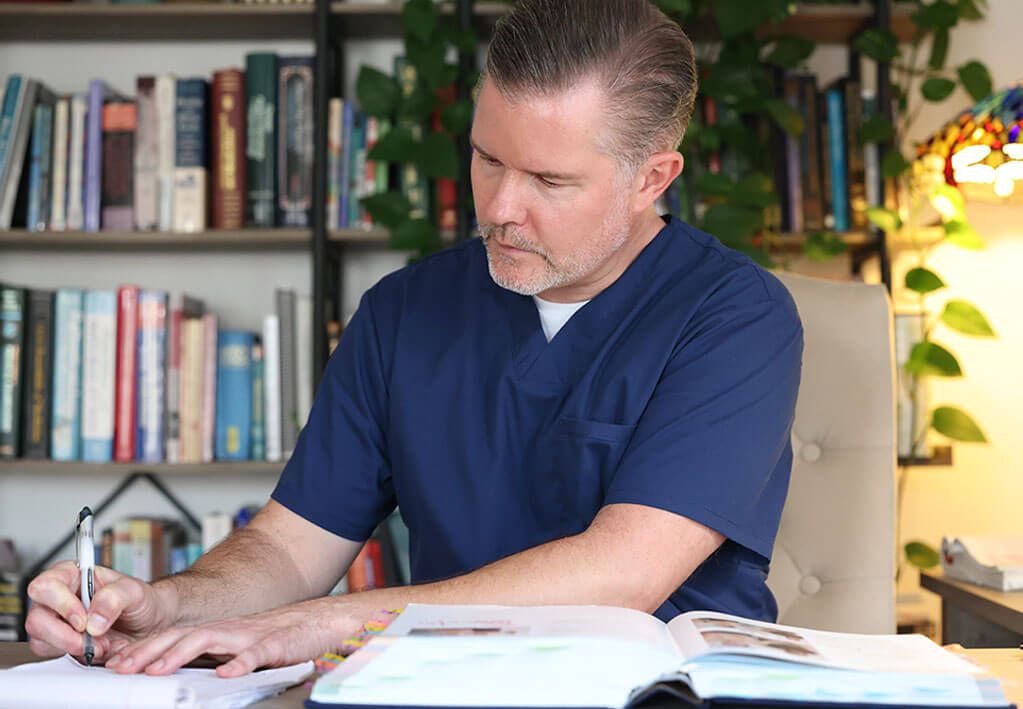 Let's Get to Know Each Other Better
Becoming a Doctor of Acupuncture and Oriental Medicine is a long road with many hurdles to overcome, so having a passion for this work is essential. The love of the medicine and its potential to help so many people have been the motivating forces for me.
The educational journey culminated with the completion of a four-year master's degree in Acupuncture and Chinese Medicine plus a two-year postgraduate doctoral degree. California is one of the most stringent states for regulation and competency, and California state board exams are required after schooling.
I also chose to become board-certified on a national level by the National Certification Commission for Acupuncture and Oriental Medicine (NCCAOM), which required five separate exams over four months. Both California and the national board also require ongoing continuing education.
I am also board-certified by the American Association of Drugless Practitioners (AADP), and by the American Association of Natural Wellness Providers (AANWP), where I hold a seat on its advisory board.
What brings you joy and passion in your own life?