I work one-on-one with patients who are committed to putting their own needs first by investing in their health and making their wellness goals a priority. My role is to assist you in co-creating a life of health, happiness and resiliency.
Corrective Exercise and Functional Movement
Prolonged sitting due to work and traffic, using mobile devices and carrying stress in our neck and shoulders all tend to lock in poor posture. Chronic injuries will alter gait and movement patterns. Over time, these habits (along with life stressors) can lead to increased structural abnormalities, pain and even injury.
Addressing irregularities through simple, easy-to-implement, targeted corrective exercises can help undo years of posture- and injury-induced pain. In this telehealth service, I analyze posture through a series of functional movement evaluations and perform a thorough health intake.
Then, as a certified Corrective Exercise Specialist, I research and select specific corrective exercises and prescribe them through a user-friendly custom app available at no cost to you. The videos and instructions are easy to follow and you can perform them at home with minimal or no equipment.
We will also review the ergonomics of your workspace and home environment. Corrective exercise, functional movement and enhanced ergonomics can help to undo the stress we put on our bodies every day and resolve years of accumulated tension and pain.
Listed rates reflect card payment. Exclusive rates are available when paying via cash, check or payment app. Please contact me for details.
Corrective Exercise & Functional Movement Can Help You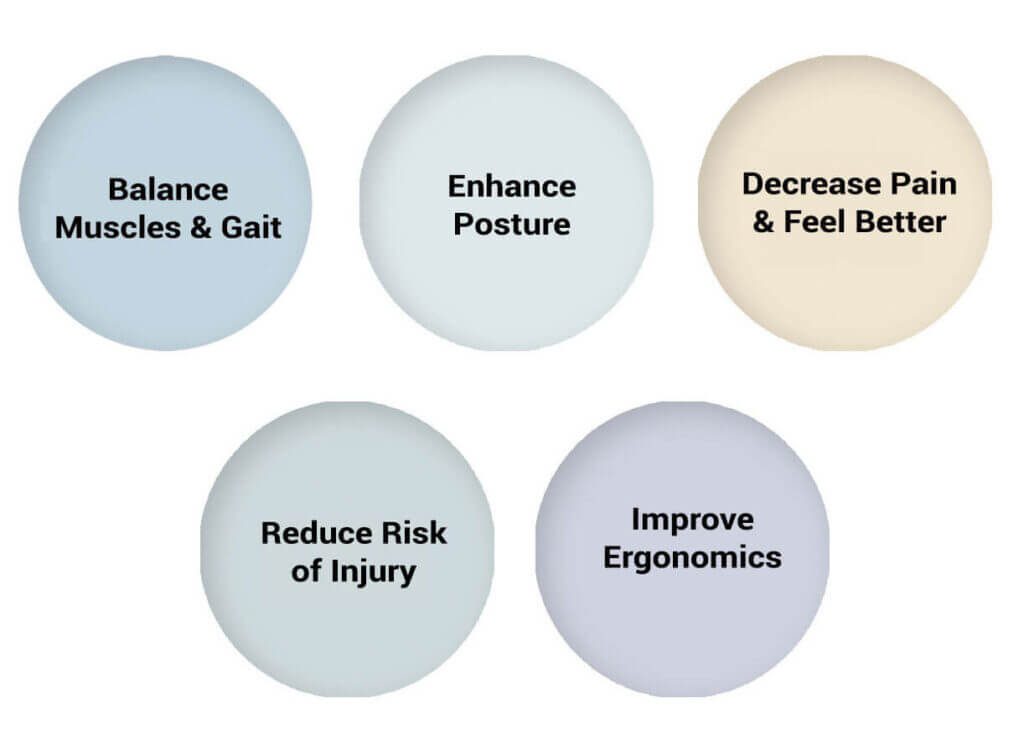 Corrective Exercise and Functional Movement Offerings
Corrective Exercise Consultation
New Patient
60 min. | $120
Corrective Exercise Consultation
Follow-Up
30 min. | $75
Related Offerings
Dry Needling
New Patient
60 min. | $120
Functional Medicine
Consultation & Lab Review
90 min. | $225
Dry Needling
Follow-Up
60 min. | $110
Stress & Anxiety
Coaching Package
6 Session Package | $500
What Questions Do You Have?
Direct Message for
Quick Questions with Quick Answers
15 Minute Complimentary
Consultation

Corrective Exercise & Functional Movement
Slide 1
Very few licensed acupuncturists have the depth of anatomical knowledge, experience and training that I do. These qualifications provide insights into addressing posture, analyzing functional movement and selecting appropriate corrective exercises:
• Completion of a two-year postdoctoral certification in Sports Medicine Acupuncture (C.SMA)
• NASM Certified Corrective Exercise Specialist
• ACE Certified Personal Trainer
• Sports medicine externships
• 15 years of experience with soft tissue manipulation and trigger point therapy
Slide 2
My skills as a Certified Corrective Exercise Specialist (CES) and Certified Personal Trainer (CPT) include assessing and evaluating a patient's musculoskeletal system for soft tissue and movement restrictions, imbalances, habitual patterns, and muscle dysfunction. These issues may affect your ability to move well, exercise effectively and/or perform daily activities.
This specialized knowledge regarding the musculoskeletal system helps me design and implement customized, patient-specific corrective exercise programs to assist with not only your fitness programs but also the aches and pains of everyday life.
Real Patients,
Real Results

For the past three years, I have chosen to see Riley almost every week for a variety of the different services he provides. I truly appreciate the fact that while he is on my "team," I still know that I am in charge of my own healthcare journey. He never tries to convince me to re-book, push products or tries to up-sell me on anything. It's always on my own terms.
-E.G.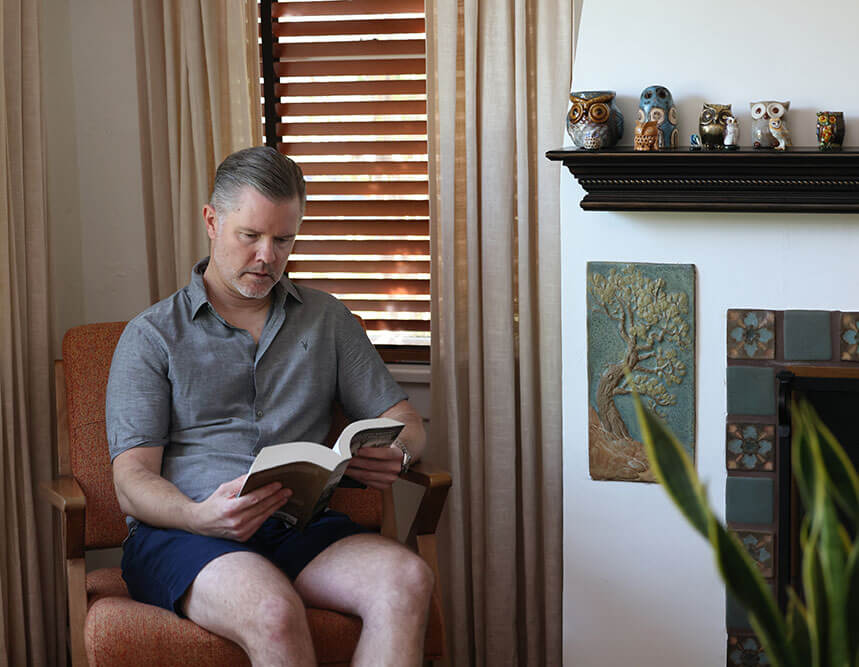 Let's Get to Know Each Other Better
Sports, nutrition and inevitable injuries were always center stage in my household growing up.
That's why I have such an interest in the field of Sports Medicine Acupuncture™. I am also drawn to this specialization because it perfectly combines concepts of Chinese and Western medicine. I love it so much that I completed a two-year post-doctorate certification in Sports Medicine Acupuncture™ and earned the designation "C.SMA".
While I learned many incredible techniques and diagnostic tools to help patients, my favorite experience was the opportunity to participate in four cadaver labs. Only a handful of licensed acupuncturists have had cadaver lab training and it truly sets us apart from the rest.
My cadaver lab study and training benefit you, the living patient, in the following ways:
Having seen and palpated cadaver muscles, joints, fascia, nerves and blood vessels allows me to better understand how they work together as one.
The human body is nothing like a two-dimensional textbook. Cadaver labs provide three-dimensional training that leads to a safer needling experience for my patients.
Seeing the results of disease, joint degeneration and muscular imbalances first-hand helps me to better understand how to treat such conditions in my patients.
The deeper appreciation for the human body, health and wellness that I gained in the cadaver lab carries forward into every patient interaction I am privileged to be a part of.
In your own life, have do you find that your experiences growing up have shaped your current hobbies, profession or pastimes?