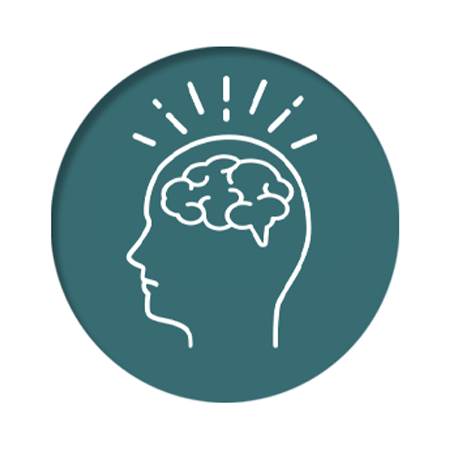 I am passionate about working with committed patients who are invested in getting to the root of their health concerns while building long-term health resiliency. Stress, burnout and overwhelm are inescapable in our modern world and have a direct impact on both physical and mental health.
Both internal and external stressors create a negative ripple effect that leaves no part of our bodies and its systems untouched. While your own health concern, your appointments and your treatment plan are each unique to you, I always factor in the role stress plays in our lives and health for the best possible outcome.
To effectively treat any health concern, stress and burnout must also be addressed for long-term health resolution. I employ a variety of ways to accomplish this from acupuncture and Chinese herbal medicine to nutritional therapy and Functional Medicine as well as Stress and Anxiety Coaching and others.
The stressors of the modern world aren't going anywhere. The key to thriving relies upon a personal commitment to increasing our own bandwidth through selfcare and developing resiliency. We must first ensure that our own cup is full in order to be fully present and grounded. Building our personal resolve first, helps us to bring the best version of ourselves to our families, friends and career.
I've walked in your shoes. The endless to-do lists, loss of sleep, sinking feeling in the gut, trying to get it all done perfectly…. it works for a while but then eventually catches up. Because I understand what it's like to live with and then overcome anxiety and burnout, I am uniquely positioned to guide patients on this journey.
• Decrease "fight or flight" response
• Decrease cortisol
• Boost dopamine
• Slow heart-rate and breathing
• Encourage muscles to relax
• Increase melatonin and oxytocin
• Support endorphin release
• Foster deeper sleep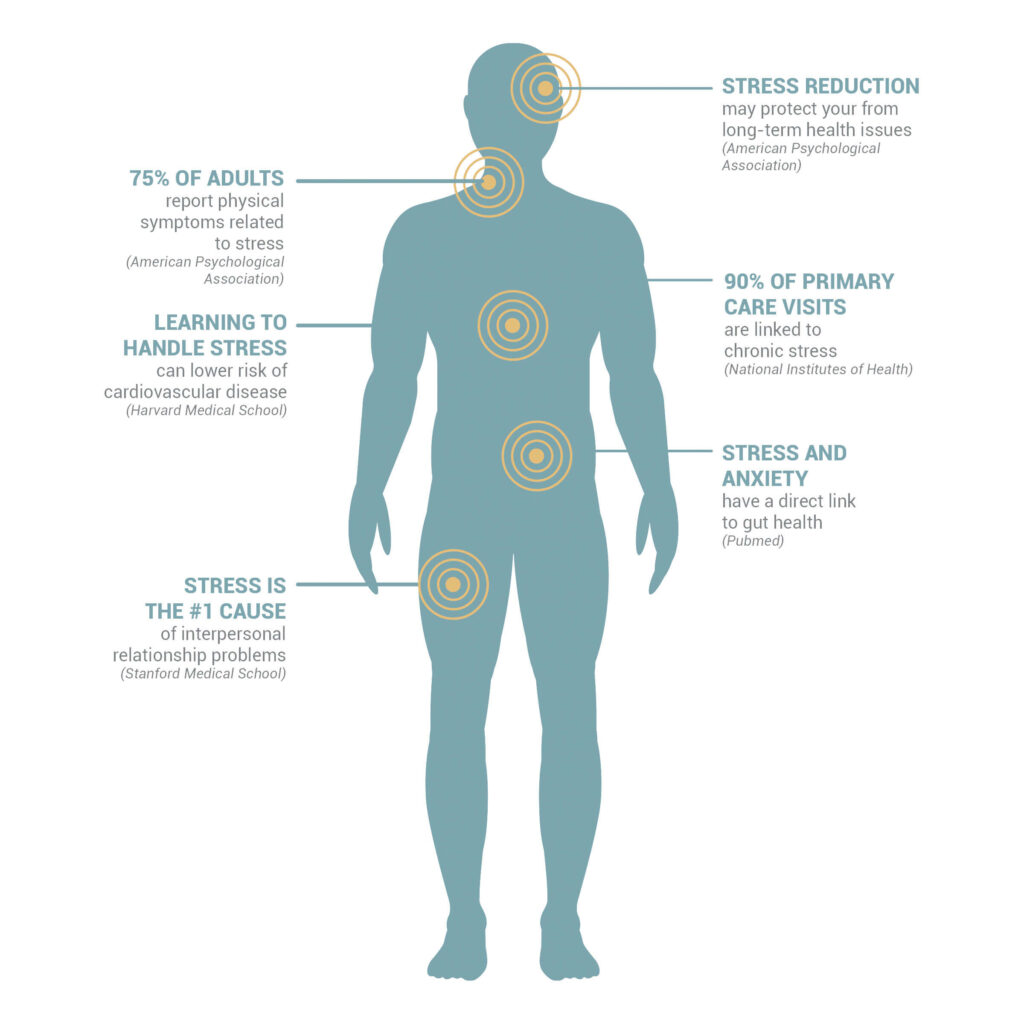 The burden of living with chronic anxiety, burnout and overwhelm is not your fault. We live in a world where mental, physical and chemical stressors mix with genetics, diet, work and past trauma. Combine that with living in an environment of endless information, news and environmental stimuli and it is a recipe for breakdown. Anxiety management and stress regulation are skill sets that few of us were taught or had modeled to us by our caretakers.
But there is a way out where we can unwind these patterns and finally be equipped to handle what life throws at us.  The guidance I provide and opportunities for deep personal health exploration within The Stress Less Method® have proven to be life changing for others just like you who are fed up with the endless cycle of trial and error.  If you are ready to feel like yourself again (or for the very first time) I invite you to explore this one-of-a-kind opportunity.